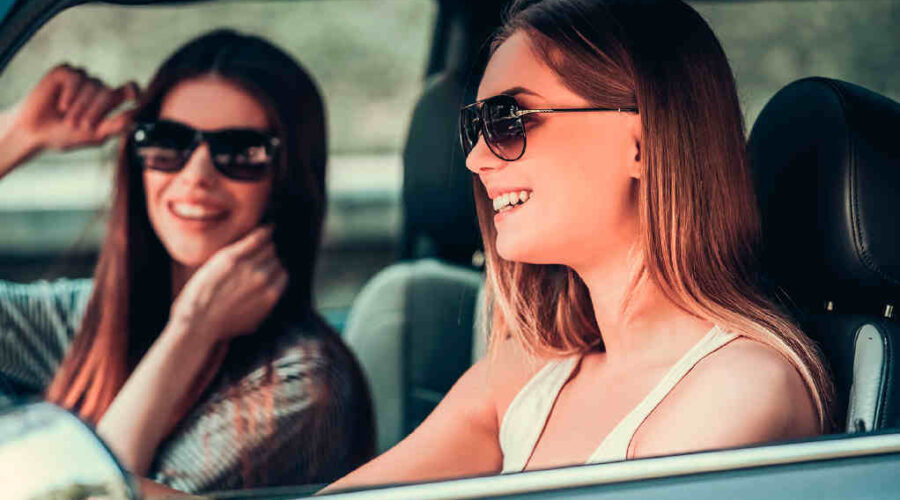 Exploring Dubai On A Budget: How Car Rentals Can Save You Money
City like Dubai that has captured the attention of travelers from all over the world. Known for its extravagant buildings, luxurious hotels, and high-end shopping experiences, it may seem like Dubai is a destination reserved for those with deep pockets. However, this is not necessarily the case. There are plenty of ways to enjoy this vibrant city without breaking the bank, and one of the most effective ways to save money is by renting a car.
Here we'll explore the many benefits of car rental in Dubai and how they can help you save money while exploring this fascinating city on a budget.
Why Renting a Car is a Great Idea in Dubai
There are many reasons why renting a car is a great idea when traveling in Dubai, but perhaps the most important one is flexibility. Unlike other forms of transportation, such as buses or trains, a rental car gives you the freedom to explore the city at your own pace. You can go wherever you want, whenever you want, without having to worry about schedules or routes. This is especially important if you're traveling on a tight budget, as it allows you to plan your itinerary in a way that maximizes your time and money.
Another advantage of renting a car in Dubai is the cost. While the city is certainly not the cheapest in the world, car rental in Dubai can be surprisingly affordable. Depending on the type of car you choose, you can find rentals for as little as $20 per day. When you consider the convenience and freedom that comes with having your own vehicle, this is a small price to pay.
Additionally, renting a car in Dubai is a relatively straightforward process. There are plenty of reputable rental companies to choose from, and the process of renting a car is similar to what you would experience in any other city. As long as you have a valid driver's license and a credit card, you can rent a car in Dubai and hit the road in no time.
Tips for Saving Money on Car Rental in Dubai
While renting a car in Dubai is generally affordable, there are a few tips and tricks you can use to save even more money. Here are some things to keep in mind:
1. Book in advance
Like with most things travel-related, booking your rental car in advance can save you money. Rental companies often offer discounts for booking ahead of time, so be sure to take advantage of this.
2. Look for deals
Many rental companies in Dubai offer deals and promotions throughout the year. Be sure to check their websites and social media pages for any discounts or special offers.
3. Compare prices
Don't settle for the first rental company you come across. Take the time to compare prices from different companies to find the best deal.
4. Choose the right type of car
While it may be tempting to rent a flashy sports car or SUV, these vehicles can be more expensive to rent and to operate. Choosing a smaller, more fuel-efficient car can save you money on both the rental and gas.
5. Avoid extras
Rental companies may offer additional services or add-ons, such as GPS navigation or insurance. While these can be helpful, they can also add up quickly. Consider whether you really need these extras before agreeing to them.
Exploring Dubai on a Budget with a Rental Car
Now that you know the advantages of renting a car in Dubai and how to save money on rentals, let's explore some budget-friendly ways to explore the city with your rental car.
1. Take a scenic drive
Dubai is home to some of the most stunning architecture in the world, and much of it can be seen from the comfort of your rental car. Take a drive down Sheikh Zayed Road to see the iconic Burj Khalifa and other skyscrapers up close.
2. Visit the beaches
Dubai is known for its beautiful beaches, and many of them are free to access. Rent a car and head to Jumeirah Beach or Kite Beach for a day of sun, sand, and sea.
3. Explore the Old Dubai
While the city is famous for its modern architecture, there are also plenty of historic sites to see. Rent a car and explore the old part of Dubai, including the Dubai Museum, Bastakiya Quarter, and the Gold and Spice Souks.
4. Go on a desert safari
Dubai's desert landscape is breathtaking, and a desert safari is a must-do activity for any visitor to the city. Many tour companies offer desert safaris, but renting a car and exploring the desert on your own can be a more budget-friendly option.
5. Visit the parks
Dubai is home to many beautiful parks, including the Dubai Miracle Garden and the Dubai Creek Park. Rent a car and spend a day enjoying the greenery and fresh air.
6. Attend a free event
Dubai hosts many free events throughout the year, including festivals, concerts, and cultural events. Check online for a calendar of events and plan your visit around one of these free activities.
Conclusion
Dubai is a city that offers something for everyone, regardless of budget. Car rental in Dubai can be a great way to save money while exploring this vibrant city at your own pace. By following the tips in this article and taking advantage of the many budget-friendly activities available in Dubai, you can have an amazing experience without breaking the bank. So why not rent a car and explore all that Dubai has to offer?