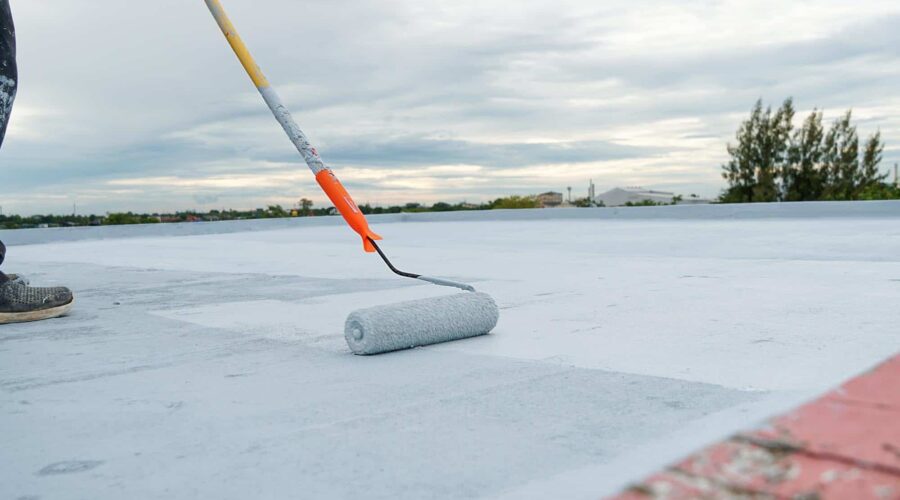 Safeguarding Your Investment: Waterproof Deck Coating in Los Angeles
Do you ever realize the plight of our decks? These poor creatures are constantly exposed to harsh environmental conditions, which worsens if they do not have the necessary support to combat these forces. This holds especially true if you live in regions like Los Angeles, with summer as strong as winter!
So, how do you make sure your deck is well-equipped to fight against the aggressive natural forces? You safeguard your investment with waterproof deck coating.
Think of this layer as the sunscreen you lather yourself with before going out. Just as you need sunscreen to fight the UV rays, your deck requires a waterproofing layer and the best pool decking in Los Angeles!
This guide can help ease your way through this process and help you understand the best way to safeguard your deck and the investment you made in it.
What Is Deck Waterproofing?
It is important to start from the basics when learning about deck waterproof coating to ensure that all homeowners are on the same page. We all know what waterproofing is in its general terms, but what does it mean in the decking world?
No matter which material they are made from, decks are prone to cracking and splintering with time and constant use. These cracks may seem innocent initially, but they can provide water and moisture a clear passageway to the structure of your deck.
If left to fester, water can accumulate beneath your deck, triggering a wide array of serious problems that can quite literally plague your deck. In such a scenario, the only option that remains to salvage your deck is replacement, which can be quite expensive.
That is where waterproof deck coating comes into action: going for it in time can prevent water from seeping into your deck's structure. These coatings come in the form of membranes, sealers, or specialized coatings, but all perform the same primary function: keeping water away from your deck and ensuring its robustness. But the different kinds of waterproofing processes benefit decks in different ways.
Water sealers are applied on decks using a roller or long-handled paintbrush. Although this may seem uncomplicated, leaving it to the professionals is best if you want a flawless finish. Trying to do it yourself may end up with your deck covered in annoying lap marks!
Vinyl membranes are also used to coat roofs or elevated decks, but they also require professional installation. Rubberized coatings fall in the same category: you cannot apply them yourself without adequate experience in the field. Rubberized coatings are typically applied to plywood and are great for offering decades of protection.
Benefits of Waterproof Deck Coating
Prevents Water Intrusion Problems
One of the most obvious reasons behind going for waterproof deck coating is its ability to shield a deck from water intrusion problems. These problems are the worst a homeowner can encounter and can literally plague the entire house's structure if left to fester.
Water accumulation can lead to several other issues that continue expanding no matter how much you try to stop them, with the only solution being replacement or an expensive professional repair.
Slip-Resistance
Decks are a place to have fun and relax, not one that forces you to walk on eggshells with the fear of slipping and breaking a bone. Waterproof deck coatings not only render your deck waterproof but also make it slip-resistant and, thus, a safe space for you and your loved ones to prance around.
Shield Against Dry Rot
Dry rot can be as ugly as it sounds: it not only stands out like a sore thumb but can also affect the robustness of your deck's structure. Dry rot can completely ruin the structure's strength, turning it into a soft pulp mold with a sponge-like feel.
This can ultimately cause your deck to break down and collapse at even the slightest pressure. Decks with rot are a serious falling hazard and not a place to let your loved ones venture.
Reduced Maintenance
No matter how visually a deck type may look, it is you who needs to clean it at the end of the day! Waterproofing your deck can make it slip and water-resistant, thereby making it a piece of cake to clean. You don't have to increase your own workload when waterproofing offers the ultimate solution of ease!
Extended Life
Coating your deck with a waterproofing membrane is quite like offering it an extra layer of protection to shield it against harsh environmental conditions. Its numerous benefits all point to one factor: increased durability and life for your deck.
Summing Up
A process as simple as installing a waterproofing membrane can increase your deck's life by several folds while rendering it water, slip, dirt, and mold-resistant. This makes waterproofing a complete package that homeowners should not pass on if they care about their deck!
Visit here to related post to learn more innovative ways to take care of your house the way it deserves without spending an arm and a leg on renovation.