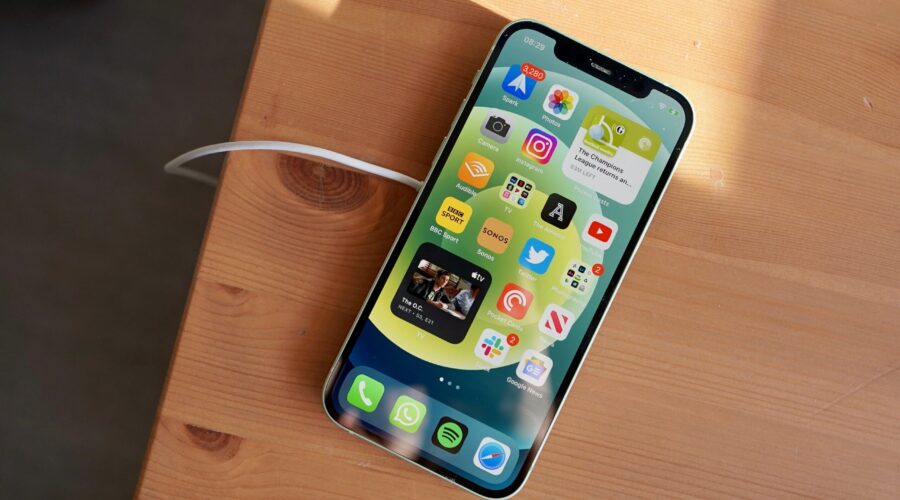 Selling your iPhone 12: A Seller's Checklist
The time has come to part ways with your trusty iPhone 12. Whether it's to upgrade to the latest model, switch to a different brand, or simply declutter your tech collection. Whatever your reason for iPhone 12 sell can be a rewarding experience. Being well-prepared is key. To guarantee a seamless and profitable selling process to sell used phone, follow this detailed seller's checklist.
Essential Seller's Checklist
To ensure a secure and smooth transaction, there are crucial steps you must take when you sell used phone. This comprehensive checklist will walk you through each one, helping you maximize your sales.
Before You Sell
Data Backup
Begin by safeguarding all your iPhone 12 data. This step ensures you won't lose essential photos, contacts, messages, or app data when you later erase your device. You can back up to iCloud or your computer using iTunes or Finder.
If your iPhone 12 uses a SIM card, don't forget to remove it. You'll likely need this SIM card for your new device or to sell separately. To remove the SIM card, you'll typically need a SIM card ejector tool. Insert the tool into the small hole near the SIM tray, push gently, and the tray will pop out. Remove the SIM card and keep it safe.
Factory Reset Your iPhone 12
Before you sell used phone, always erase your all content and data by performing a factory reset. This will ensure that none of your personal information remains on the device.
Prepare your iPhone 12 For Sale
First impressions matter. Give your iPhone 12 a thorough cleaning to make it look as good as new. Cleaning your device not only improves its appearance but also signals to potential buyers that you've taken good care of it.
To sweeten the deal for potential buyers, make sure you include all relevant accessories that came with your iPhone 12, such as the original box, charging cable, power adapter, and headphones. Including these accessories can increase the perceived value of your device.
Assess Your Device's Condition
Honestly evaluate the condition of your iPhone 12. Take note of any cosmetic imperfections. It includes scratches, dents, or scuffs. This information will be important when describing your device to potential buyers, as it can affect its resale value.
Selling your iPhone 12
To determine a fair asking price for your iPhone 12, research current market prices for similar models in the same condition. You can check popular online marketplaces, such as eBay, Swappa, or Gazelle, to get an idea of what buyers are willing to pay.
Choose a Selling Platform
Decide where you want to sell iPhone 12. You have various options, including online marketplaces like eBay, dedicated reselling websites like Gazelle, or local classified ads. Each platform has its advantages and disadvantages, so choose the one that suits your preferences and needs best.
Create a Detailed Listing
When creating your listing, be as detailed as possible. Include information about the iPhone 12 model, storage capacity, color, and any accessories you're including. Be transparent about the device's condition, mentioning any imperfections you identified earlier.
A picture is worth a thousand words. Take clear, well-lit photos of your iPhone 12 from multiple angles to showcase its condition and features. High-quality photos can attract more potential buyers and instill confidence in them.
Based on your research, set a competitive price when you sell used phone. Consider pricing it slightly below market value to attract more buyers. Keep in mind that negotiating is common, so be prepared to haggle a bit.
Communicate Safely with Buyers
When potential buyers reach out to you, prioritize safety. Avoid sharing personal information and meet in public, well-lit places if you're doing an in-person transaction. If you're selling online, use secure messaging platforms and payment methods.
Verify Payment before Shipping
If you're selling your iPhone 12 online and shipping it to the buyer, ensure you've received payment in full and that it has cleared before sending the device. Beware of scams and fraudulent payment methods.
Consider furnishing the buyer with a sales receipt containing the device's serial number, your contact details, and the transaction date. This document serves as proof of purchase, offering security for both parties in the event of future issues.
Lastly, keep a record of the sale, including all correspondence with the buyer, the sale price, and the transaction date. These records serve as valuable references and documentation.
Conclusion
By following this comprehensive seller's checklist, you'll be well-equipped to securely and confidently you can sell iPhone 12. Prioritize safety, transparency, and professionalism throughout the selling process of selling your iPhone 12, ensuring a positive experience for both you and the buyer. Happy selling!