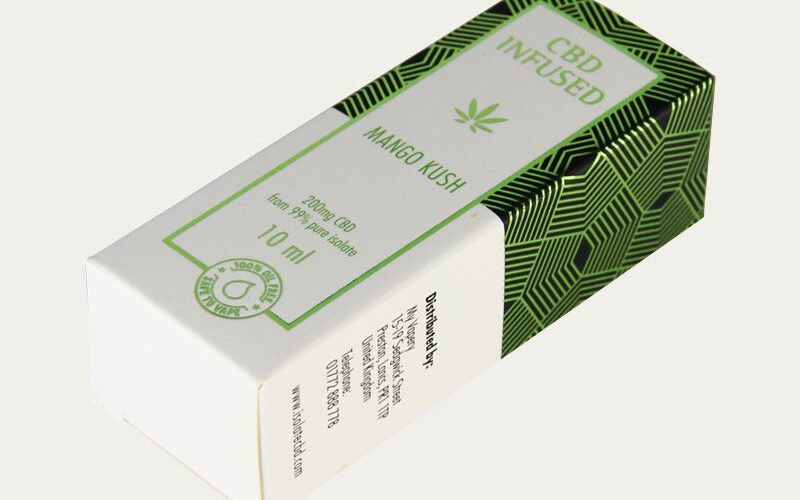 The Best Designs for Essential Oil Packaging Boxes
If you're in the essential oil business, you know the power of packaging. It's the first thing your customers see when they pick up a bottle and can make or break their decision to purchase. That's why investing in the right kind of packaging is key to your business success. One of the best packaging options for essential oils are packaging boxes. In this blog post, we will look at the best designs for essential oil packaging boxes and what you should be looking for when choosing the right kind of packaging for your products.
Size
The first thing you want to consider when choosing the right kind of packaging box for your essential oils is size. The box should be the right size to snugly fit the bottle, not too big or too small. This will ensure the bottle doesn't move around inside the box, reducing the likelihood of breaks or damage during transport. Make sure to choose a size that fits most bottle sizes in your product range.
Material
The material you choose for your essential oil packaging boxes is also an important consideration. Cardboard is a popular option because it is sturdy and eco-friendly, but you can also choose other materials like plastic, metal, or wood. The bottom line is that you want to choose a material that protects the bottle as well as communicates your brand message and values. Remember, the material you choose will determine the longevity of your brand message.
Design
Your essential oil packaging box should not only protect your product, but also add to the overall aesthetic of your brand. A great design can make your product stand out from the competition and make it more likely that customers will choose yours over others. A simple but elegant design with natural colors and patterns is often a good choice for essential oils. You can use elements from nature such as flowers, leaves, herbs, and mountains on the packaging design which is in line with the naturalness of your products.
Labeling
The label of your essential oil packaging is an opportunity to provide consumers with vital product information, such as the scent, concentration, how to use, ingredients, and more. You should work with a professional designer to create a great label that adequately emphasizes the product information and follows design principles that are appealing to consumers. This will make it easier for customers to choose your products and utilize them effectively.
Finishing
Your essential oil packaging box can have a glossy or matte finish. You can also choose a pattern or foil that adds an extra layer of protection, making your package even more attractive and unique. Choose a finishing and color that reflects your brand's values, mission and the image you want to project to potential customers.
Custom Essential Oil Packaging Boxes: The Perfect Solution to Keep Your Aromatherapy Oils Safe
As more and more people are looking for natural ways to treat their physical and mental health issues, essential oils have become increasingly popular. The market is now flooded with thousands of essential oil brands, creating stiff competition and every company is looking for ways to outperform their rivals. Custom essential oil packaging boxes offer a unique and effective way to enhance your product's presentation and safety. In this blog, we will discuss why custom essential oil packaging boxes are important, and how they can help you grow your business.
Showcasing Your Brand Identity
Custom essential oil boxes provide an excellent opportunity to showcase your brand identity and ensure that your products stand out from the pack. Unique packaging not only creates a strong impression on customers, but it also helps to build brand recognition and loyalty. Whether you decide to go with a wooden box or colorful labels, customized packaging is an important part of brand image development.
Safety and Protection
The safety of your product is crucial, especially when it comes to essential oils. To preserve the quality and purity of your oil, you need high-quality packaging materials that are safe, hygienic, and resistant to damage. Custom essential oil packaging boxes can be designed with materials like wood or glass which are ideal for preventing contamination, and retain the purity of the oil.
Marketing and Promotion
Packaging boxes for essential oils are not only about safety but also about marketing and promotion. As a vendor, you must be aware that your packaging is the first point of contact that customers have with your brand. High-quality packaging will attract potential buyers while reflecting your brand's values. Customized packaging not only gives you an edge in the market but also promotes your oils as a premium product.
Sustainability
As consumers demand more sustainable options, incorporating eco-friendly packaging into your business is a win-win situation. Custom essential oil packaging boxes can be made using eco-friendly materials that can be reused or repurposed, reducing environmental waste significantly. When done correctly, sustainable packaging can strengthen your brand's corporate social responsibility image, increasing its value in the market.
Convenience and Functionality
Custom essential oil packaging boxes can include various features that make your products convenient and functional. For example, individual compartments can be created for each oil bottle, keeping them organized, while making it easier for customers to find the one they need. Additionally, airtight sealing in custom wood or glass boxes can preserve the fragrance of the oil and prevent any leaks in transit.
Conclusion:
Custom boxes offer manufacturers and vendors a valuable opportunity to add value to their products, promote their brand, and meet customer demands with unbeatable convenience and security. It is therefore essential to implement a well-thought-out packaging strategy that aligns with your brand values, goals, and customer needs. Customizing your packaging is a smart investment that can help set you apart from the sea of competitors and increase customer loyalty while you continue to expand your business in the essential oil industry.
Getting high-quality essential oil packaging boxes is essential to promoting your brand's image, protecting your product, and providing customers with vital product information. These boxes come in various sizes, materials, designs, labeling, and finishing options, so choose the perfect one that suits your brand's values, mission, and communicate the natural beauty of your essential oils. Remember, a great design can make your product stand out from the competition and encourage people to purchase your product. So go ahead and create an amazing experience through your essential oil packaging!