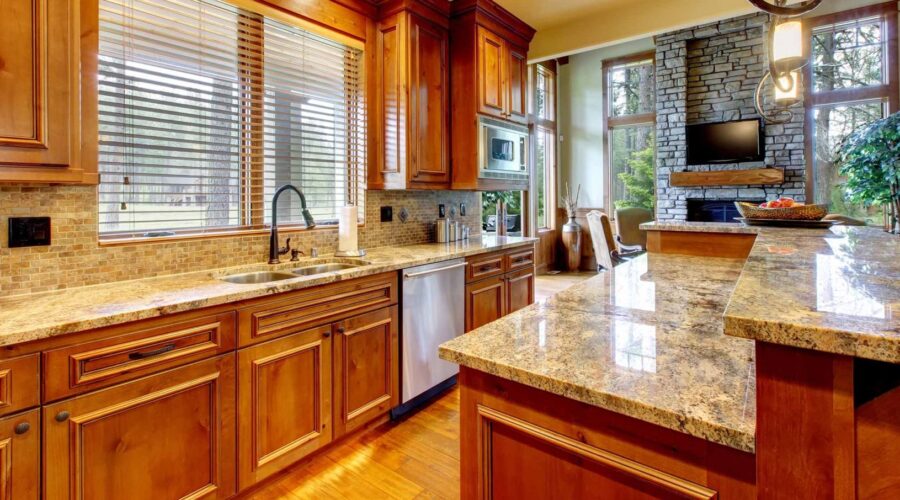 Cabinet Refacers in Mississauga: Revitalize Your Kitchen Without a Full Remodel
Who doesn't want an aesthetic yet fully functional kitchen that gives old-money vibes and makes everyone's eyes go wide? Everyone!
So if you are in Mississauga looking to upgrade your kitchen to a look that brings its visual appeal to par with the changing interior design trends of the modern world, we totally get you. Since kitchen cabinets take up a significant portion of the space, it makes sense to renovate them first.
But renovating your kitchen cabinets does not necessarily mean ripping them all out and installing new ones in place! You can give your kitchen a new look by simply refacing them at a cost less than a quarter of that of cabinet replacement.
And you don't even have to do it yourself: you can call on professional cabinet refacers in Mississauga and sit back as they work their magic.
Revitalizing Your Kitchen With Cabinet Refacing 
Gone are the days when you had to rip out your old cabinets, flooring, and wallpapers to give your space a new look. Today's world has advanced in all ways possible, including the interior design world!
So if you are looking for one renovation option that can breathe a new life into your kitchen without breaking your savings account, we have three words for you: kitchen cabinet refacing.
But what is cabinet refacing?
Kitchen cabinet refacing is an affordable yet elaborate process that entails replacing or renovating the drawer fronts, cabinet doors, and other hardware associated with your present kitchen cabinets without touching the internal structure. So, while the external portion of your cabinets undergoes a deep restoration, the inner structure remains the same.
It is quite obvious that cabinet refacing is a suitable option only if your cabinets do not have serious structural damage. Cabinets that have a damaged or decaying infrastructure can surely be refaced, but that would only be money thrown down the drain. So, even if cabinet replacement seems like the more expensive option here, it is better than refacing and can save you a lot of money in the long run. Make sure that you consider the condition of your cabinets before making a decision, no matter how intriguing cabinet refacing may seem! 
How To Revitalize Your Kitchen With Refacing Alone 
You may have trouble believing it, but cabinet refacing can give your kitchen a complete makeover without renovating any other element, including the walls or flooring. Refacing allows homeowners to choose between various options and personalize their kitchen by choosing the color scheme, style, and hardware of their choice. They can choose between cabinet materials such as laminate, wood, or veneer and choose the right color that complements their kitchen and gives it a fresh look.
Not only is cabinet refacing a highly affordable option – which you can turn even more inexpensive by going for wood alternatives – but it also takes very little time for completion.
The second benefit is one of the primary reasons why most homeowners love cabinet refacing: the kitchen is the most functional part of a house, and closing it for even a week can significantly disrupt your daily life activities.
Since expert home refacers possess years of experience in the field, they can finish your refacing task in as few as two days and even allow you to continue using your kitchen during that process.
Cabinet Refacing: Additional Project Upgrades You Can Go For 
Cabinet refacing is not just beneficial to give the external surface of your cabinets a Cinderella-like makeover, but there are also a variety of additional processes that you can undertake for a better-looking kitchen.
Let us look at a few of these upgrades to help you decide whether they are the right for your kitchen:
Cabinet Lighting 
A great way to give your kitchen cabinets an additional kick is installing cabinet lighting both inside and under the cabinets. This will help give your cabinets more depth and appeal and make them the center of attention in your kitchen. These lights do not cost an arm and a leg but can still revitalize your kitchen with their glow!
Refinish or Paint Your Countertops 
If you are refinishing your kitchen cabinets, why not go one step further and repaint your kitchen counter as well? Although the counter does not make as big a part of a kitchen as its cabinets, it can still play an important role in giving your space a new personality.
Go for Cabinet Accessories 
If you have a relatively smaller kitchen or want to maximize your storage space usage, an excellent way is to install built-in trash pulls, wine racks, or hide-away trash cans. These items will give your space a look of sophistication while increasing storage space. And who doesn't like having a trash can that doesn't look like a trash can in their kitchen?
Summing Up 
Giving your kitchen a complete remodel does not always require you to spend thousands of dollars on ripping everything apart and installing new ones in place. You can breathe a new life into your kitchen by getting creative and choosing the right renovation option, such as calling on professional cabinet refacers for cabinet refacing. Visit here to related post to learn more tips and tricks to maintain your house!