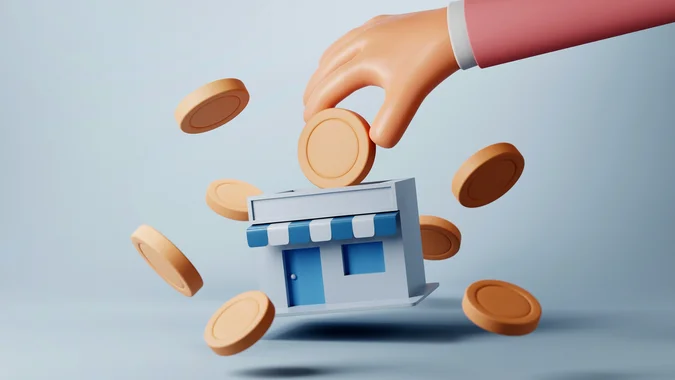 Franchise Business Trends: Top Industries to Consider for Long-Term Growth
Investing in a franchise business can be an exciting venture for entrepreneurs seeking the benefits of an established brand, proven business model, and ongoing support. 
However, with numerous franchise opportunities available, it's crucial to identify the industries that hold the most promise for long-term growth. 
In this article, we will explore some of the top franchise business trends across various industries, enabling potential franchisees to make informed decisions and secure their financial future.
Multi-brand franchisees (those who own two or more brands) are also on the rise. These franchisees have frequently exhausted their region for their first brand and must take on a second or third brand to expand their business.
Others are looking for new brands to offer cash flow for different day portions or to diversify their risk by building a buffer against market cycles, shifting customer tastes, and economic upheavals. Others are still looking for new geographical markets to expand into.
Health and Wellness
The health and wellness industry has witnessed a significant surge in demand in recent years.
With an increasing focus on personal health and well-being, franchises offering fitness centers, health food stores, and wellness clinics have become immensely popular.
From well-known gym franchises to specialized studios focusing on activities like yoga, pilates, and high-intensity training, there are ample opportunities for investors to tap into this thriving sector.
As consumers continue to prioritize health and fitness, becoming a franchise owner within this industry can offer the potential for steady and sustainable growth.
Fast-Casual Dining
The food industry is always a safe bet for potential franchisees, and fast-casual dining is a segment that stands out for its consistent growth.
Fast-casual restaurants offer a balance between the convenience of quick-service establishments and the quality and experience of sit-down restaurants.
Brands that focus on healthy, organic, and sustainable food options are particularly gaining traction.
As more people look for quick, yet nourishing meals, fast-casual dining franchises are likely to maintain their popularity for years to come.
Reducing Costs And Pricing Accordingly
As inflation persists and the cost of commodities rises, franchises are already taking proactive measures to ensure profitability in the coming year.
One of their major concerns, as it was when the pandemic began, will be to reduce operating costs—from labour to inventory.
Bulk ordering what they can or locking in pricing with vendors and suppliers may be part of this strategy. Of course, the other part of the equation entails raising customer prices.
Home Improvement and Maintenance
Franchises specializing in home improvement and maintenance services are another area worth considering. With homeowners investing in renovating and upgrading their living spaces, businesses offering painting, flooring, landscaping, and handyman services are in high demand.
Moreover, as property values rise, homeowners are willing to spend more on maintaining and enhancing their properties, making this industry a lucrative option for potential franchise investors.
Senior Care Services
The aging population has given rise to a growing need for senior care services. Franchises that cater to the elderly population by providing in-home care, assisted living facilities, and specialized healthcare services are gaining prominence.
As the baby boomer generation ages, the demand for senior care is only expected to increase, making this sector a viable option for those seeking long-term growth and a sense of fulfillment through helping others.
Technology and Digital Services
In today's fast-paced digital world, technology and digital services have become indispensable. Franchises offering IT support, digital marketing, web development, and cybersecurity services are witnessing a surge in demand from businesses of all sizes.
As technology continues to evolve, companies will rely heavily on specialized services to stay competitive, making technology-based franchises a promising investment choice.
Education and Tutoring
With an ever-increasing emphasis on academic success, education and tutoring franchises have become vital in providing supplementary learning opportunities for students of all ages.
From early education programs to test preparation and subject-specific tutoring, these franchises address the needs of parents and students seeking academic excellence.
The continuous demand for quality education makes this industry a stable option for potential franchise investors.
Simple Operations and Appropriate Staffing
With the continuous labour scarcity and cost-cutting measures, more prospective franchisees will want to invest in businesses that employ smart personnel techniques. This includes franchises that operate with fewer people and those that use innovative technology to reduce the number of employees required.
Furthermore, as e-commerce grows, retail franchises may demand fewer in-store staff and more behind-the-scenes alternatives.
A Comprehensive Customer Experience
Even while franchising is a reliable path to success, it is nonetheless a competitive market. According to a recent study, 30% of customers are willing to spend more for better service—and with costs on the increase, customer experience is more important than ever.
Franchises will continue to invest in areas of their organisation that provide a distinctive and convenient consumer experience in 2023. Mobile apps, artificial intelligence, and contactless alternatives are just a few of the developments that are elevating the customer experience.
Eco-Friendly and Sustainable Businesses
As environmental concerns grow, eco-friendly and sustainable businesses are gaining popularity. Consumers are increasingly looking for products and services that align with their values of environmental responsibility and sustainability.
Franchises offering eco-friendly products, sustainable fashion, renewable energy solutions, and waste reduction services are witnessing a surge in interest. Investing in a franchise that addresses environmental issues can not only be financially rewarding but also contribute to a better future for the planet.
The franchisee derives many benefits from purchasing these rights:
By employing established trade names and trademarks, the franchisee receives quick name recognition.
They save money on research and marketing by purchasing the rights to tested products.
Businesses frequently do not need to redesign their physical locations because a structural and decorative framework already exists.
There are transferable management and training approaches that will increase efficiency in a shorter period of time.
The franchisee is entitled to advancements in new items and assists in the promotion of existing ones.
The franchisee does not have to go through the trial-and-error mistakes that many new business owners make because of the proven management and operation framework.
Franchisees also benefit from inexpensive rates when purchasing products and services from the franchisor, who buys in bulk and distributes it to their franchisees.
The franchisor also benefits from growing its income base and improving brand and product exposure.
Franchising enables the franchisor to maximise earnings while spending as little as possible on acquisitions, repairs, and maintenance.
The franchisor builds a network of associated dealers who sell their products.
Emerging Opportunities for Franchising
The expansion of certain sections of the country is one of the primary developing potential for franchising overall. According to the 2023 Franchising Outlook, the top ten states for franchise growth this year are Texas, Illinois, Florida, Georgia, Tennessee, North Carolina, South Carolina, Arizona, Colorado, and Indiana. California, Texas, Florida, and Georgia were particularly strong states for franchise development in Guidant Financial's 2023 Small Business Franchise Trends survey of franchise owners, as did Ohio, Arizona, Michigan, Missouri, Pennsylvania, and Washington.
States in the Southeast and Southwest, such as Texas and Florida, have usually strong economies and job prospects. They profit from rapid population increase as well. Franchises in these areas can benefit from increased population and a strong consumer wallet.
Conclusion
Starting a franchise business is an excellent opportunity for entrepreneurs to enter the world of business ownership with the backing of an established brand and business model.
However, it's essential to choose the right industry to maximize the potential for long-term growth and success.
The trends mentioned in this article highlight some of the most promising industries for franchise investments. From health and wellness to technology and eco-friendly businesses, each sector has its unique advantages and growth prospects.
Before making a decision, potential franchisees should thoroughly research and assess their personal interests, financial capabilities, and market potential in their chosen industry.
With the right due diligence and a passion for the business, investing in a franchise can be a rewarding and profitable journey towards a brighter financial future.