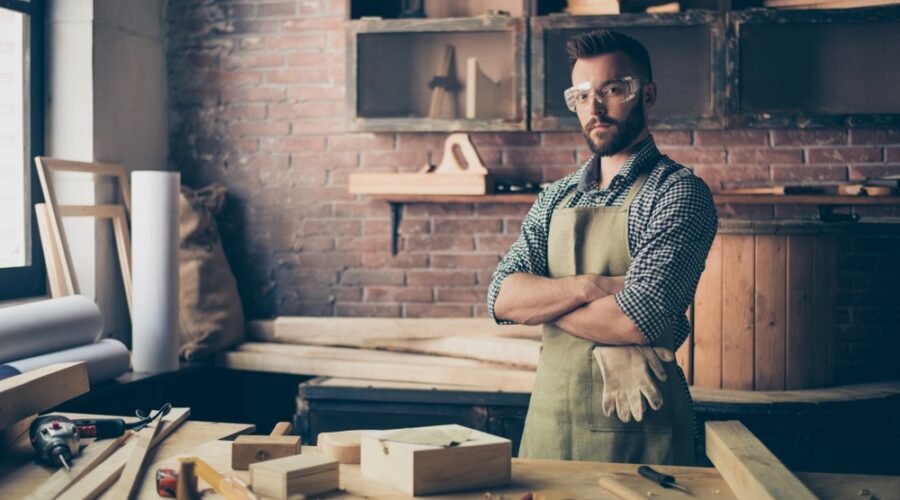 Wiley X Safety Glasses – What's the Point of Difference
When it comes to eyewear, it's not just about looking good – it's about safeguarding your eyes from the elements and potential hazards. That's where wileyx safety glasses come into play.
With a rich history dating back to 1987, Wiley X has been dedicated to providing top-of-the-line protective eyewear to military forces and law enforcement worldwide.
But that's not all. They've also expanded their portfolio to include sports eyewear and sunglasses for both adults and youngsters, all while staying true to their safety cornerstone. All in all, the Wiley X safety frames present a perfect blend of style and protection.
This blog will shed light on the point of difference with the wiley x safety frames brand and why its popularity keeps soaring.
Wiley X Sports Eyewear – Your Sports Companion
Wiley X Eyewear offers stylish sports glasses for various activities. Whether you enjoy extreme sports, outdoor activities, or more traditional sports like football, squash, cycling, climbing, hunting, fishing, skiing, or running, there's a pair of Wiley X glasses perfect for you. These sports glasses have significant features to protect your eyes from UV rays, dust, wind, and debris, allowing you to focus on the game or activity at hand.
Wiley x safety glasses has the YoungForce collection for young sports enthusiasts, providing children with smart and safe eyewear for their sports endeavors. The YoungForce glasses are not only ideal for sports but also suitable for everyday use due to their comfortable fit and cool design.
Reasons to Choose Wiley X Safety Glasses?
The following points will explain why out of all the premium eyewear brands, Wiley X is a worthy purchase for your collection.
Great Value for Money
Wiley X Eyewear provides high-quality eyewear at an affordable price, making it a fantastic option compared to other premium brands.
Versatile and Stylish
Wiley x prescription safety glasses are stylish and designed for an active lifestyle. Whether playing sports, enjoying leisure activities, or working, Wiley X glasses are the perfect choice.
Patented Removable Gasket System
Wiley X's unique removable gasket system adds extra protection from peripheral light and dust, keeping your eyes shielded from all angles.
Changeable Series
Some models in the Wiley X collection offer interchangeable lenses, allowing you to adapt to different light conditions without needing multiple pairs of Wiley X sunglasses.
Light Adjustable Lenses
Certain prescription safety glasses wiley X models feature lenses that adjust to different lighting conditions, providing versatility and comfort.
Sports Glasses for Kids and Young Athletes
Wiley X offers an impressive selection of sports glasses specially designed for children and young sports enthusiasts.
Extensive Lens Collection for Replacement Lenses
With a wide-ranging lens collection, finding replacement lenses for your Wiley X glasses is effortless.
Triploid Nylon Frames
Wiley X safety frames are crafted from Triloid Nylon, making them virtually unbreakable and exceptionally durable for long-lasting use.
Selenite Polycarbonate Lenses
The lenses in Wiley X prescription safety glasses are constructed with Selenite polycarbonate, providing incredible strength and impact resistance.
Unmatched All-Day Comfort
Wiley X lenses are crafted with utmost precision to provide unparalleled comfort, ensuring you can enjoy wearing them throughout the day without any headaches or discomfort.
Certified for Safety
The entire Wiley x rx safety glasses collection meets EN.166 and ANSI standards, establishing it as the only premium eyewear brand worldwide to achieve such certifications.
Lifetime Warranty
Non-prescription Wiley X Eyewear styles are backed by a lifetime warranty, demonstrating the brand's unwavering commitment to exceptional quality and customer satisfaction.
Prescription-Friendly Frames
With a remarkable 95% compatibility rate with prescription lenses, Wiley X prescription safety glasses cater to the specific vision needs of eyewear wearers while delivering superior protection and style.
Wrapping up
Since its establishment in 1987, Wiley X Eyewear has advanced significantly. With a strong dedication to offering the highest level of protection, the brand has expanded its selection to satisfy young and senior sports enthusiasts.
Wiley X safety glasses provide unmatched protection and style for all outdoor activities, whether you're participating in extreme sports or just having fun. Wiley X RX safety glasses are a dependable option for eyewear that provides the ideal balance of fashion, function, and protection thanks to low pricing, premium materials, and strict safety requirements.
So, the next time you're shopping for eyeglasses, think about Wiley X to get a clear view of your surroundings while being protected by the latest eye protection technologies.
Where can I Buy Wiley X eyewear?
Safetyeyeglasses.com is an authorized dealer of Wiley X eyewear. You can find a wide selection of stylish and protective glasses that meet the highest safety standards, perfect for any activity from work to play. Their experienced team will help you find the ideal pair of Wiley X RX safety glasses that fit your lifestyle needs. So, if you're looking for the best in safety and style, choose SafetyEyeglasses.Com for your Wiley X glasses today.